Safety
During the game, player  (NIJZ recommendations for the prevention of outdoor infections) maintain prescribed distance between them – of at least 1.5 m. If this distance is not possible, players should wear a mask (with the exception of persons from same households). Before and after the use of the devices (the gamemaster has a mask, hand over the properly disinfected devices from a distance of at least 2 m). Players should disinfect their hands before use and after using playing aides (they receive a bottle of disinfectant together with the playing devices). Players should observe the basic hygiene –  sneezing and coughing, and should not touch the face if the hands are not washed or disinfected. Only healthy players are allowed to take part in the game.

We recommend that payment be made in advance.
You will literally escape from a room in this completely new game with all the favourite elements of an "escape room" adventure – but this time in the fresh air!
Here is a unique adventure that takes place entirely outdoors, in the streets of the old town centre of Maribor, in which through solving riddles and puzzles you'll learn little-known secrets of the city, discover surprises and have great fun!
Your mission: Break the spell over Maribor!
Maribor witches were known for "cooking up hail storms". Their spells could trigger violent storms that could completely devastate the city. A descendant of witch Agata has found a book of magic spells and by accident has cast a terrible storm. Black clouds – darker than ever seen before – are approaching Maribor! The only thing that can save you is to brew a magic potion that will nullify the evil spell. You will have to find the six secret ingredients in the city, with the help of the witch hunters' locked book.
Don't delay! Go quickly on your way! You have only 60 minutes before the thundering hail and lightning come and destroy the city!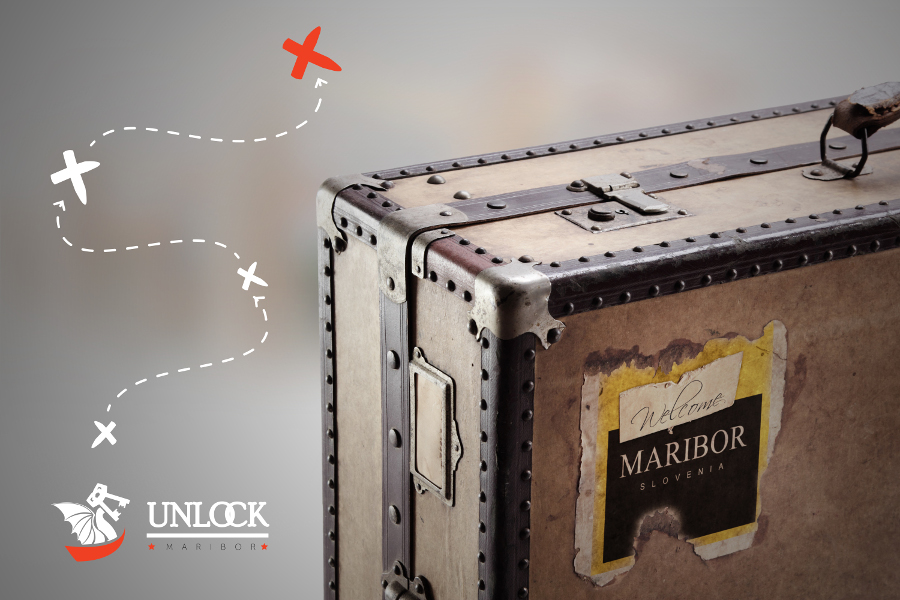 Book now
The price is 60 EUR. This includes a visit to one of the rooms for a group of participants (min 2 and max 4 people). You can pay 15€ for an additional player on the spot. Book your session using our booking system below:
Choose a free time
Enter the required contact data
Meet us at The Old Vine on Lent
Advance bookings via Internet are mandatory, since Enigmarium unlocks its doors only at previously scheduled times.
You can pay via bank transfer or at the location when you arrive to play. Please call us at +396 (0)41 33 44 10 or send us an e-mail to Enigmarium.maribor@escape-room.si in order to make other payment arrangements.
GREAT TEAMBUILDING - UNLOCK game can be arranged in advance for a greater number of players (up to 100) at the same time. For more information call us at 041 33 44 10 or send a mail to Enigmarium.maribor@escape-room.si